How to survive Wan Lai Pattaya 2017
After the well-known Songkran festival passes, subsequently another unique festival of Pattaya, Wan Lai, comes. Annually, the festival is held on April 19 right after Songkran festival ends. As the festival is known for splashing water like we do on Songkran festival, so does it sound good to know what to prepare to be ready for this vivacious festival!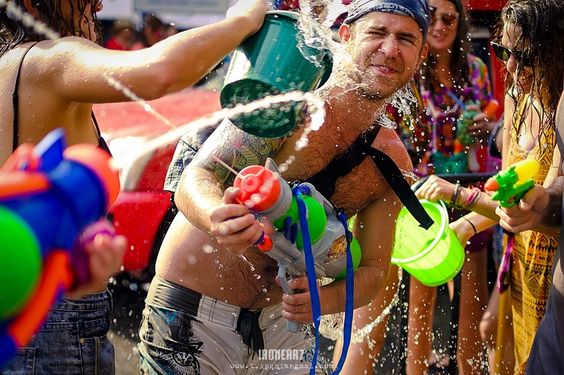 Credit: Pinterest
While Wan Lai festival sounds fun, but for some people, who always try to avoid the traffic jam, the festival is like a nightmare. You would never get through any road within an hour by car or even by motorbike. However, it's not going to be that worse if you could manage to avoid the route from Sukhumvit rd., down to Beach road where the event is exactly set up. All the people who wish to join the festival will head to the Beach road which creates massive jams at every single area of Pattaya.
Of course, capturing pictures of the fun moment with wet clothes cannot be dismissed. Therefore, waterproof case is necessary to keep your valuable belongings, camera and phone safe and you can instantly use your camera without making it soaked with water. Make sure that the zip is entirely closed otherwise you would find out later that the case is filled with water.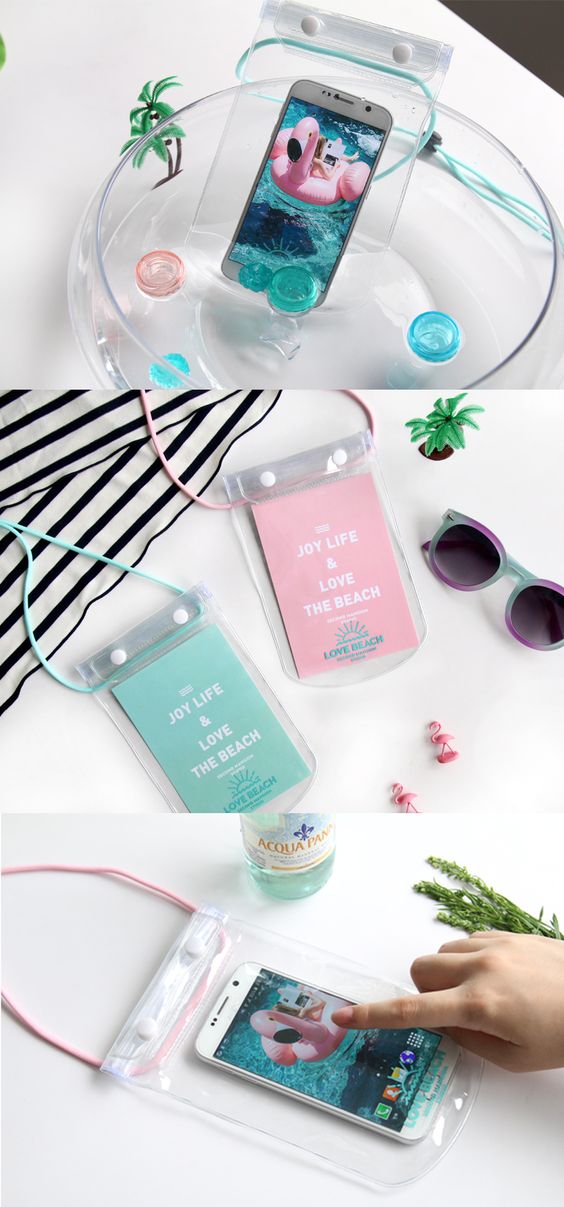 Credit: Pinterest
Although, the general manner for this splashing water festival is repeatedly announced, still there are some tourists who don't know that they shouldn't directly splash water toward others' faces. Safety glasses, therefore, can protect your eyes from water pressure. Nowadays, there is a new function for the safety glasses as they come with wipers… how could it be so stylish like this?!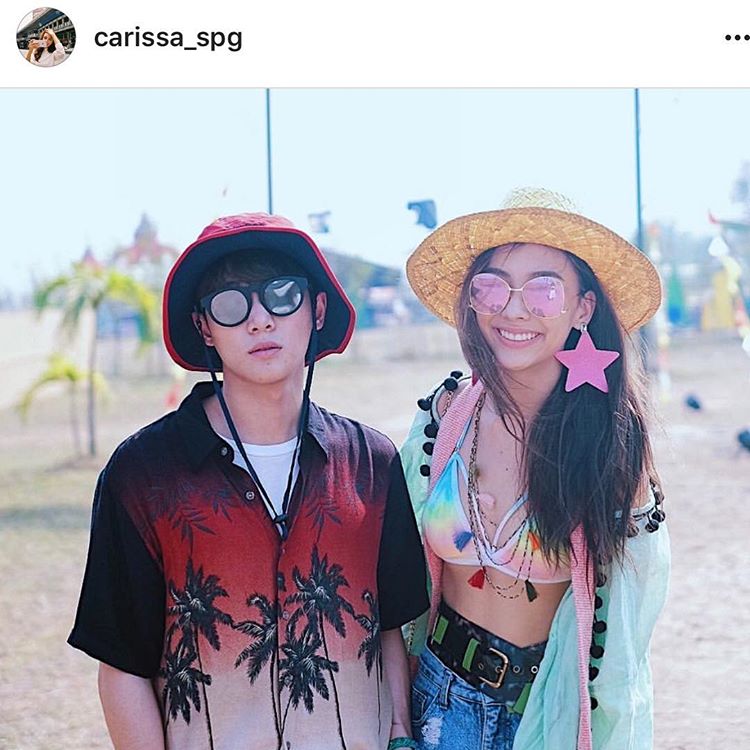 Credit: Pinterest
If you don't want to be soaked and feel uncomfortable for the whole day, wear light clothes for example, sleeveless shirt, shorts, and sandals because the water combined with powder will make you feel really sticky and, even worse than that, a rash would develop from fustiness.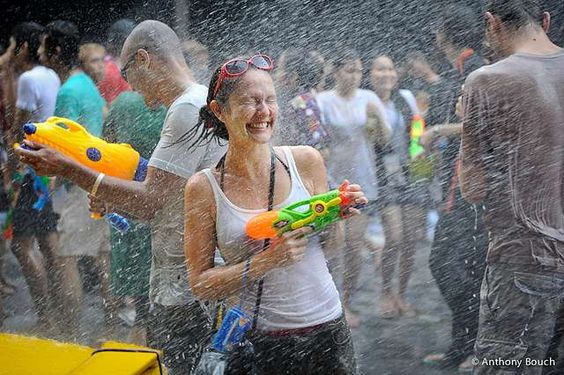 Credit: Pinterest
With the extreme heat in Thailand during summer time, the significant agent is sun cream. Not the normal sun cream you would apply on your skin but it must be the waterproof one, otherwise it wouldn't help your skin from getting burnt at all. Believe us, sun cream helps a lot.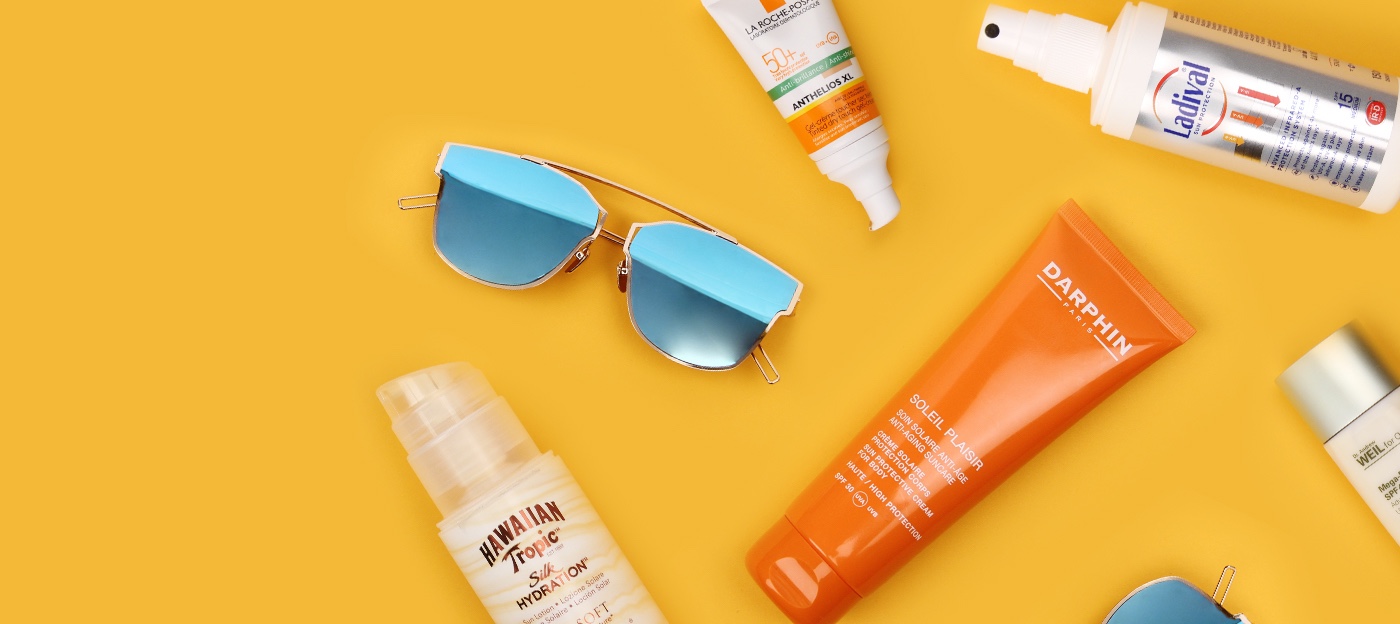 Credit: Pinterest
A specific weapon for this splashing war is nothing else except water gun. Try to avoid a high water-pressure gun because if it happens to hit someone's face, he wouldn't get any injury. Plastic bucket can also be used instead of the water gun but don't forget that if the water mixed with powder or artificial color is sprinkled to eyes, it would be so irritated. Therefore, avoid mixing powder and artificial color into the water would be the best.
Be proud… and say no to alcohol… For the festival of unlimited fun, many people think that alcohol would make the party sounds more exciting. Here, believe us, we can be more creative to bring the party to the right point without alcohol. Not only alcohol is a reason of many arguments and fights but also one of the main reasons of car accident.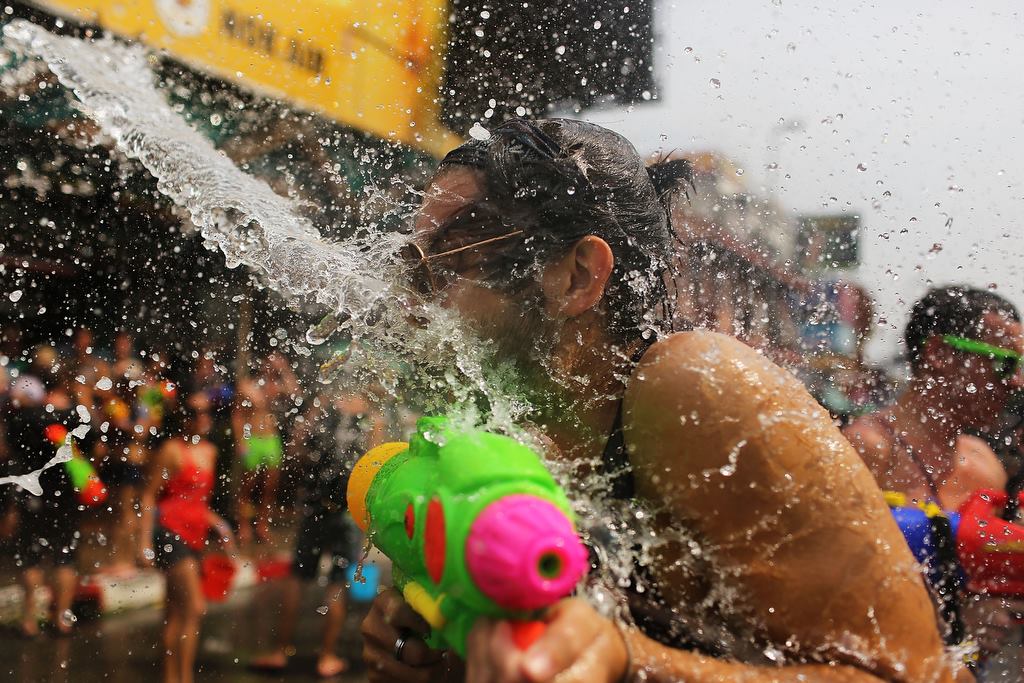 Credit: Pinterest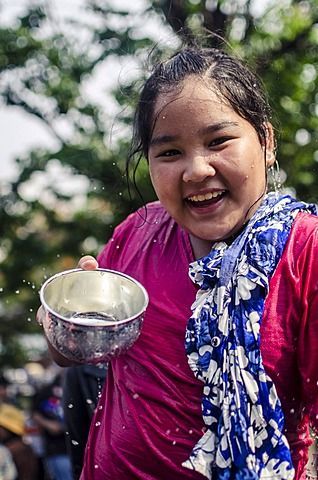 Credit: Pinterest
Are you ready for the coming Songkran and Wan Lai festival? If you are, rush to your water guns and let's go to Pattaya
Credit: Pinterest