PATTAYA INTERNATIONAL FIREWORKS FESTIVAL 2018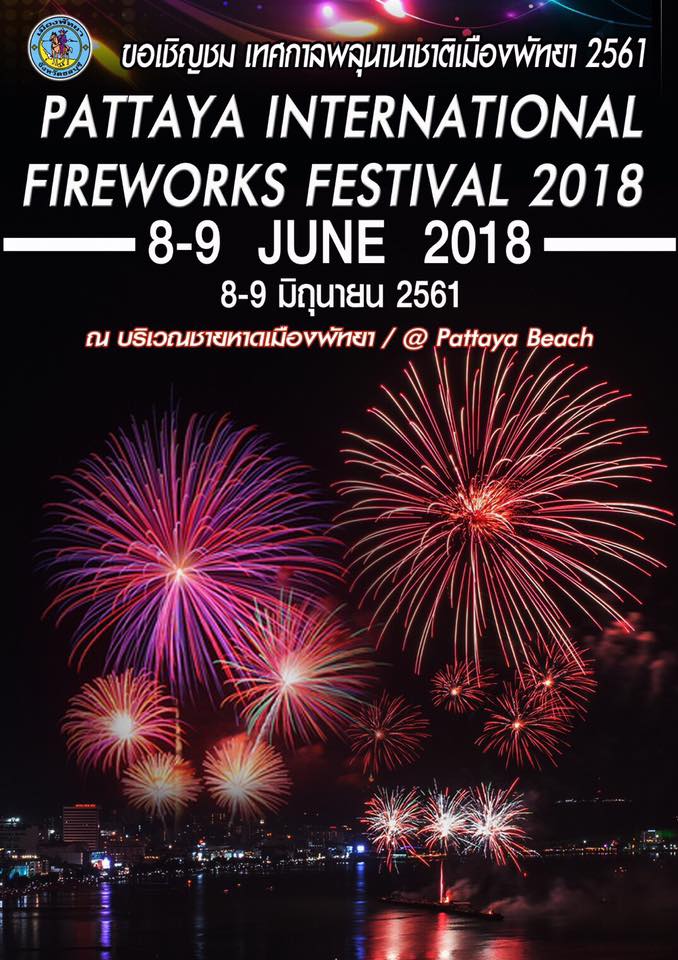 Pattaya International Fireworks is one of the most exciting event of the city.
In this year Pattaya International Fireworks Festival 2018 will be held between 8-9 June 2018 at Pattaya Beach from 18.00 hrs. onwards.
This is an international competition to find out who has the best fireworks show. Countries from all over the world come to take part in this event, also you can come visit Pattaya during that time to see the best and huge fireworks display, and the best part is that it's for free!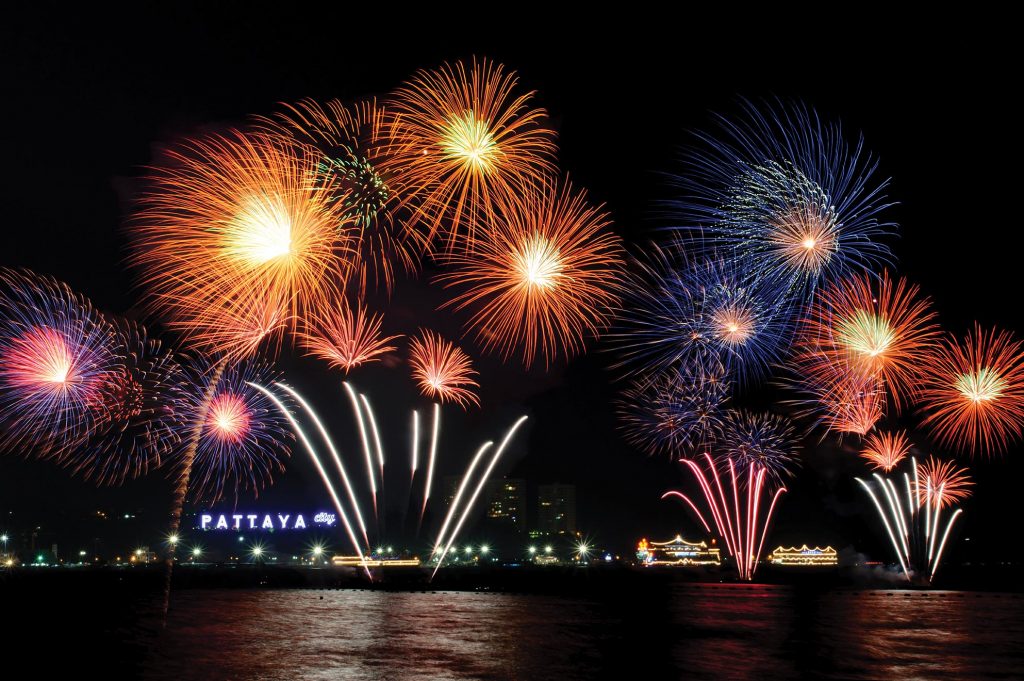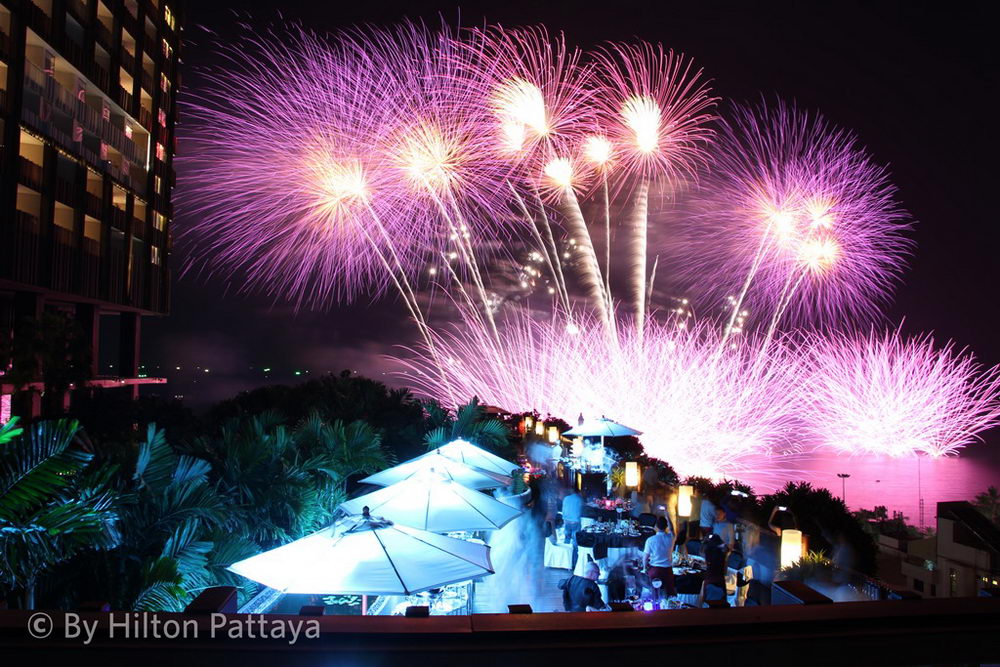 The event splits to two nights, on 8th June will be a competition usually starts with a spectacular 20-minute firework display before the shows of each nation.
On 9th June is when all international teams have a 45-minute firework display at the same time. This is one of the most spectacular things you will ever witness. Make sure you bring your camera, and get the best seat along the beach road like front of Mike Shopping Mall will be one of the nicest spot you're looking for, then you won't miss any great short of 2018 fireworks.
To accompany the event, there is a multitude of food and drink stalls, live music bands, traditional dance and contemporary dance, also live DJs that will keep the party going into the night.